Shop
SPORTBOEKEN - SPORTSBOOKS - SPORTANTIQUARIAT
View cart
"The official illustrated history of Arsenal 1886-1996" has been added to your cart.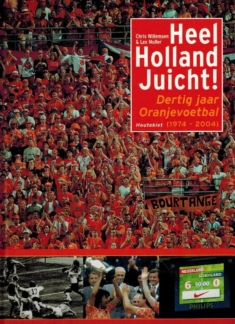 klik op foto voor vergroten
Heel Holland Juicht
Only 1 left in stock
Omschrijving
Dertig jaren Oranje passeren op fraaie wijze de revue. Alle Europese en wereldkampioenschappen van 1974 tot en met 2000 waaraan Nederland deelnam worden uitvoerig belicht, incl. statistieken. Voorwoord Dick Advocaat.
Subtitel
Dertig jaar Oranjevoetbal (1974-2004)
Auteur
CHRIS WILLEMSEN & LEX MULLER
Uitgever
Uitgeverij Houtekiet
Product Description
Heel Holland Juicht