Shop
SPORTBOEKEN - SPORTSBOOKS - SPORTANTIQUARIAT
View cart
"The official illustrated history of Arsenal 1886-1996" has been added to your cart.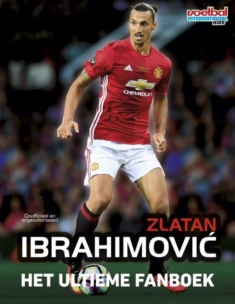 klik op foto voor vergroten
Zlatan Ibrahimovic
In stock
Omschrijving
Een mooi fanboek over een van de grootste voetballers van de wereld: Zlatan Ibrahimovic. Na een harde jeugd in de straten van Malmo, werd dit talent in Nederland bekend bij Ajax. Zlatan was sterspeler waar hij ook kwam: Juventus, Inter Milan, Barcelona en Paris Saint-Germain.
Subtitel
Het ultieme fanboek
Product Description
Zlatan Ibrahimovic. Het ultieme fanboek