Shop
SPORTBOEKEN - SPORTSBOOKS - SPORTANTIQUARIAT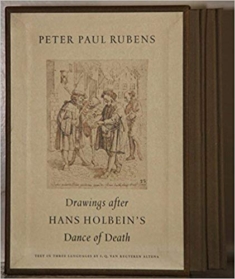 klik op foto voor vergroten
Drawings after Hans Holbein's Dance of Death
Slechts 1 resterend op voorraad
Omschrijving
2 vols. in box. Facsimiles with accompanying text, published in honour of the fourth centenary of Rubens' birth. Text in Dutch, French and English by Van Regteren Altena.
Auteur
Rubens, Peter Paul
Aantal pagina's
79p + 34p tekeningen
Extra informatie
Tekeningen naar Hans Holbein`s Dodendans - facsimile`s met begeleidende tekst voor het vierde eeuwfeest van Rubens` geboorte.
Product Description
Drawings after Hans Holbein's Dance of Death