Shop
SPORTBOEKEN - SPORTSBOOKS - SPORTANTIQUARIAT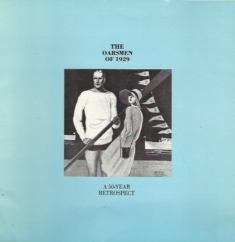 klik op foto voor vergroten
The Oarsmen of 1929
Slechts 1 resterend op voorraad
Omschrijving
It was on the Hudson River in Poughkeepsie, N. Y., on June 24, 1929, that this crew marked four years of continuous success. The Columbia oarsmen turned in an excellent exhibition of rowing and watermanship in the annual Intercollegiate Rowing Association regatta.
Subtitel
A 50 year retrospect
Auteur
Walter Jr., Henry G.
Extra informatie
Lichte slijtage rugband. Some wear, traces of use.
Product Description
The Oarsmen of 1929. A 50 year retrospect