Shop
SPORTBOEKEN - SPORTSBOOKS - SPORTANTIQUARIAT
Winkelmand bekijken
"Karel Lotsy en het Nederlandsche voetbal" is toegevoegd aan je winkelmand.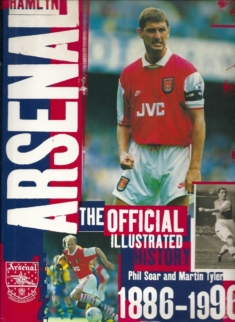 klik op foto voor vergroten
The official illustrated history of Arsenal 1886-1996
Slechts 1 resterend op voorraad
Omschrijving
This history of one of the best-supported clubs in British football includes the 1971 double, the George Graham affair and the arrival of Bruce Rioch. Season-by-season statistics are included up to the end of the 1995/96 season.
Auteur
PHIL SOAR & MARTIN TYLER
Uitgever
Hasting Hilton Publishers
Extra informatie
Book is as new
Product Description
The official illustrated history of Arsenal 1886-1996